Disrupt Age-old Manufacturing Practices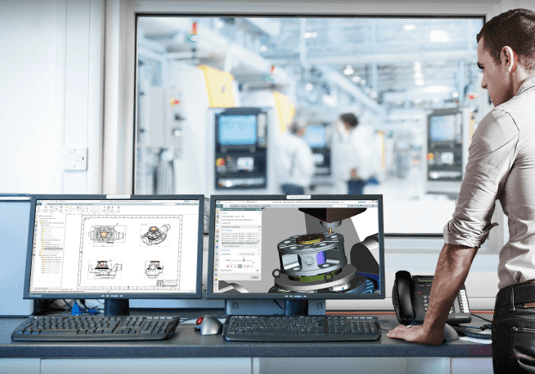 If you're running a machine shop you have probably spent countless hours figuring how you can stay competitive. Making a profit in part manufacturing is not easy, and it is becoming even harder. Traditional ways of producing parts have lots of in-built inefficiencies, which manufacturing companies irrespective of their size often fail to recognize. Even if you have made it so far, failing to understand the cost impact of these inefficiencies can prove fatal in the future, when new more agile competition enters the arena.
We've discussed building a digital enterprise and model-based definition in previous blog posts. This blog post goes one step deeper to discuss what digitalization has to offer to part manufacturers.
Why Traditional CNC Programming Approach no longer works?
Traditional CNC programming relies on creating a control program based on manufacturing drawings and verifying the program through prototype manufacturing. Traditional process typically involves a lot of manual selections and operations even if 3D model is available, and the CNC programming environment is usually a standalone system.
As a result of higher complexity of parts identifying all required machining operations has become increasingly difficult. Thus, chances are that errors are introduced into the control programs, especially when the design changes. These errors can be a result of either failing to identify a required machining operation, or programming things to happen in an incorrect order, or any number of other programming errors. It can also be a result of misinterpreting drawings. In the worst-case scenario such errors can result in the breakdown of production equipment. If the worst happens, the cost is the higher the longer it takes to repair the equipment and get the production up and running again. Good quality programming and verifying the programs takes time, and time equals money.
Digitalization can help manufacturing companies slash their costs and become leaders in their area. You can choose to ignore the possibilities digitalization provides, but rest assured that more agile competitors will not.
How does Manufacturing Digitalization Benefit You?
A proven way to digitalize manufacturing operations is to adopt the use of a highly accurate digital twin. High fidelity digital twin combines a precise geometric model of parts to be manufactured with manufacturing information. That is, with a digital representation of all phases of the part manufacturing process, required production resources, and monitoring the process and resources during manufacturing.
The Numbers Speak for Themselves

90%
reduction of NC
programming time

70%
gain in
production
efficiency

70%
improvement of
part quality
Part manufacturers consistently see dramatic improvements in production efficiency and part quality with such digital twins. Ultimately these improvement result in improved profitability and opportunities for business expansion:
PMI and Feature-based Machining
Incorporating manufacturing information (PMI) with part 3D model lays a solid foundation for increasing the level of automation in CAM and CMM (coordinate measuring machine) programming. You can e.g. cut CNC programming time up to 90% with NX feature-based machining capabilities. Feature-based machining enables you to automate the creation of machining operations through feature recognition. By using pre-defined rules-driven machining process templates you can cut the number of programming steps up to 80%. Creating and validating tool paths in the same environment saves time and improves quality. Comprehensive digital twin allows you to drive machining simulations with your G-code, with complete kinematic models of machine tools and machining centers.
Improved Quality and Efficiency
Automating CMM programming builds on the same elements as CAM programming. Thus you can use the digital twin to also verify the resulting CMM programs, making sure quality assurance needs are satisfied. Furthermore, you can establish matching inspection plans in Teamcenter Quality or Opcenter Quality based on part 3D model with embedded PMI, and feed inspection results back to your quality management system for checking them against the plan. Alternatively you can feed results back to NX to analyze and visualize the results against the model for the purpose of monitoring process changes. Hence, you can react to emerging part manufacturing process issues before they have an adverse impact on part quality.
Our statistical results show that feature-based machining and PMI have improved the production efficiency and quality of ASM by 70 percent, thus saving a lot of valuable time.

Hu Dewen
Senior CAD/CAM Manufacturing Manager
ASM Pacific Technology
Significant efficiency improvements can be made in actual machining of complex parts by adopting highly automated 5-axis machine tools and robotics. However, you need an advanced CNC programming environment to take full advantage of such machines. You will introduce disconnects and potential sources of error in your process, if you use standalone tools provided by the machine tool builder. Thus, it is important to build an integrated CNC programming environment with full change management capabilities built-in.
More posts

Metso aiming to improve supply chain collaboration through system simulation
Webinar (THIS WEBINAR WILL BE HELD IN FINNISH LANGUAGE) (Material will be distributed in English) August 22, 2023 – 09:00 CET Learn how Metso utilizes system simulation in their hydraulic system design. Research engineer Jesse Backman shares his learning path to system simulation, and how Metso could improve the collaboration of the supply chain through […]

Metso pyrkii kehittämään toimittajayhteistyötä systeemisimuloinnin avulla
Webinaari 22.8.2023 – 10:00 EET Tule kuulemaan kuinka Metso hyödyntää systeemisimulointia hydraulijärjestelmien suunnittelussa. Tutkimusinsinööri Jesse Backman kertoo oppipolkunsa systeemisimuloinnin pariin ja kuinka Metso voisi kehittää yhteistyötä toimittajaketjussaan systeemisimuloinin avulla. Tärkeimmät opit esitellään käytännön suunnitteluesimerkin avulla.​ Kuinka parantaa yhteistyötä toimitusketjussa systeemisimuloinnin avulla? Mitä systeemisimulointi on? Systeemisimulointi yhdistää yksittäisten komponenttien ominaisuudet ja vuorovaikutukset koko järjestelmän dynaamiseksi käyttäytymiseksi. […]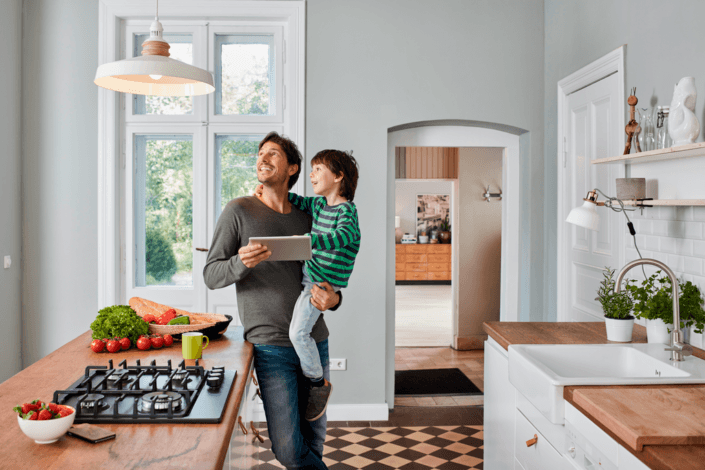 From Chaos to Clarity: Embracing Modularity
by Olli Uuttu • 8 min read Dear reader, have you ever wondered what goes into building a truly modular product? It's not as easy as it may seem. While there are several proven methods available to plan and implement optimal modular architectures, it still takes effort, dedication, and discipline to succeed. I'm sure you […]