Towards Digital Enterprise

If you work in product development, you may have come across model-based engineering or model-based systems engineering. But do you grasp the true idea behind these concepts? They are not actually brand-new concepts but have gained new momentum over the past few years. The driving force has been the need to design ever more complex systems of mechatronic products, and simultaneously making the products lighter, safer, more optimized, and more environmentally friendly. Technological advancements in engineering applications have acted as a catalyst.
In this blog post, I try to clarify the idea of model-based engineering and model-based systems engineering, and why every company developing, and manufacturing products should adopt some or all of these practices.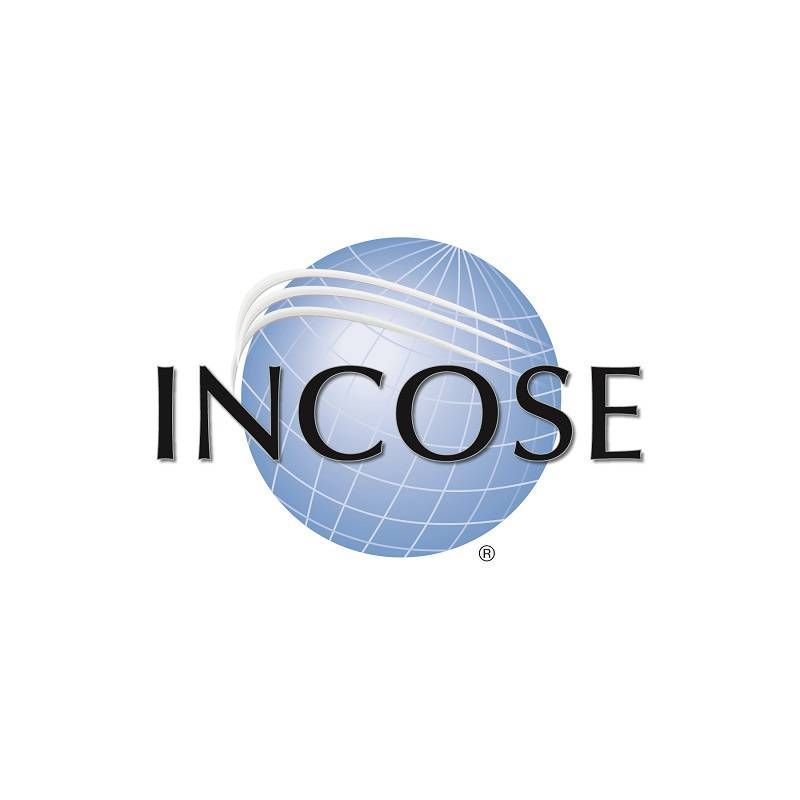 What is Model-Based Engineering and Model-Based Systems Engineering?
INCOSE defines model-based engineering as: "An approach to engineering that uses models as an integral part of the technical baseline that includes the requirements, analysis, design, implementation, and verification of a capability, system, and/or product throughout the acquisition life cycle."
INCOSE further defines model-based systems engineering as: "The formalized application of modeling to support system requirements, design, analysis, verification, and validation activities beginning in the conceptual design phase and continuing throughout development and later life cycle phases."
what is a Model Anyway?
A model is a simplified representation of a system at some particular point in time or space intended to promote understanding of the real system.

Bellinger, 2004
In short, a model represents something that can be realized in the real world. Models help us understand the real-world objects, systems, or phenomena. A model can represent a small entity or an extensive system of systems. Models are generally considered abstractions of the real world, but the more accurate a model, is the more value you get from using it.
So, model-based engineering and model-based systems engineering are practices that aim at developing highly accurate models of even complex systems of systems. Thus enabling the use of these accurate models for downstream business operations to push the quality and efficiency of systems and operations to a new level.
If you feel like diving deeper into the theory and practices, I recommend taking a look at the chapter Representing Systems with Models in the Guide to the Systems Engineering Body of Knowledge (SEBoK).
Why are our current practices insufficient in the new era of complex products?
Engineering drawings have been around for thousands of years, the earliest known building plans dating back to circa 4000 BC. Descriptive geometry and projection techniques were invented already during the industrial revolution of the 18th century. Likewise, written specifications have been around for quite some time. Even though the introduction of three-dimensional modeling software in the late 1960s brought engineering one step closer to the model-based approach, downstream processes have continued to rely heavily on information carried by traditional drawings.
So why not continue trusting good and well-known practices?
The fact that the engineering community has grown used to drawings is not really a good enough reason. There are severe flaws with these practices even when describing relatively simple products, let alone complex mechatronic systems:
When someone needs to use a drawing as a source for information for designing interconnected parts, or for manufacturing parts, they need to interpret the drawings. Visualizing the actual part in one's mind based on 2D views is something many people struggle with.
Engineers are capable of interpreting drawings because they undergo training in creating and interpreting drawings, but even they don't always get it right.
Understanding engineering drawings is a talent not widely shared outside the engineering community. If clarification is not sought for, drawings are often misinterpreted by sourcing, manufacturing, and maintenance. Which results in costly errors, the need to rework parts, the need to correct drawings, and in some cases redesign the parts or products. And if clarification is sought for, it always ties up more than one person.
If you have never come across any of these issues, congratulations. But it is more than likely that drawings from your engineering department are plagued by many of the problems commonly seen in the manufacturing industry. If you don't think so, take a random sampling of manufacturing and/or assembly drawings from your company and see if they are truly unambiguous in defining the products.
So what is the deal with drawings and written specifications not being sufficient to define more complex systems?
Engineering drawings are geared towards representing the geometry of parts and how these parts come together as assemblies. But what if electronics, electrics, and software are involved? The answer is more drawings and some documents, this time called schematics, or diagrams, and datasheets. Each of these individually tries to represent one specific aspect of a part or a product, but when you combine parts to a product the different systems interact, and this is where traditional engineering documentation fails. Even though engineers do their best to describe all aspects of a complex mechatronic system, drawings, schematics, diagrams, and all the other documents do not form an easily understandable and coherent definition of the entire system.
If it is hard for the engineers creating the system to document it fully, imagine how hard it is for anyone downstream to interpret such documentation! Furthermore, everything needs to be kept together even if some small detail changes. When someone gets some small detail wrong, millions of Euros or even lives might be at stake.
Why are models a better way to describe systems?
Simply because models make systems and their behavior easier to understand and simulate. Beginning with understanding what a product or part is like. State-of-the-art engineering applications with virtual reality support allow for life-like experience of seeing parts and assemblies. Making it far easier to understand what they are like and what it is like to interact with them, than interpreting 2D views.
Interconnected computer interpretable models, which together represent all aspects of real-world systems with the desired level of accuracy further improve the capability to understand how a given system behaves under different circumstances. Combining behavior models with 3D models allows for comprehensive and realistic MIL/SIL/HIL simulation of all aspects of a system. By throwing in design exploration tools, companies can further enhance their capability to find optimal solutions within given constraints. In the best case without having to build a single prototype for the analysis.
The benefits of a model-based approach are not limited to engineering. 3D models that include product and manufacturing information (PMI) make life in the downstream much easier. PMI can be consumed by downstream applications for tooling design and analysis, part planning and CAM programming, plus automated inspection planning and programming.
Models of manufacturing infrastructure are crucial for production optimization. Process simulation tools make use of the models and help remove bottlenecks in production and logistics, while detailed models of production lines and automation systems combined with detailed models of products allow for fully virtual production engineering and virtual commissioning, making lot size one a reality in production.
Savings of transforming your business to a model-driven digital enterprise are potentially huge. These savings come from improved efficiency of manual processes, increased automation of routine tasks, improved quality of operations and products, and optimized use of resources like energy and materials.
---
Are you ready to take the leap? – Get In Touch with
Teppo Salmia
Principal Business Architect, Advisory & Foresight
+358 40 5534566
teppo.salmia@idealgrp.com
Håvard Gundersen
Director, Head of Sweden & Norway Growth
+358 40 5534566
haavard.gundersen@idealgrp.com
More posts

Metso aiming to improve supply chain collaboration through system simulation
Webinar (THIS WEBINAR WILL BE HELD IN FINNISH LANGUAGE) (Material will be distributed in English) August 22, 2023 – 09:00 CET Learn how Metso utilizes system simulation in their hydraulic system design. Research engineer Jesse Backman shares his learning path to system simulation, and how Metso could improve the collaboration of the supply chain through […]

Metso pyrkii kehittämään toimittajayhteistyötä systeemisimuloinnin avulla
Webinaari 22.8.2023 – 10:00 EET Tule kuulemaan kuinka Metso hyödyntää systeemisimulointia hydraulijärjestelmien suunnittelussa. Tutkimusinsinööri Jesse Backman kertoo oppipolkunsa systeemisimuloinnin pariin ja kuinka Metso voisi kehittää yhteistyötä toimittajaketjussaan systeemisimuloinin avulla. Tärkeimmät opit esitellään käytännön suunnitteluesimerkin avulla.​ Kuinka parantaa yhteistyötä toimitusketjussa systeemisimuloinnin avulla? Mitä systeemisimulointi on? Systeemisimulointi yhdistää yksittäisten komponenttien ominaisuudet ja vuorovaikutukset koko järjestelmän dynaamiseksi käyttäytymiseksi. […]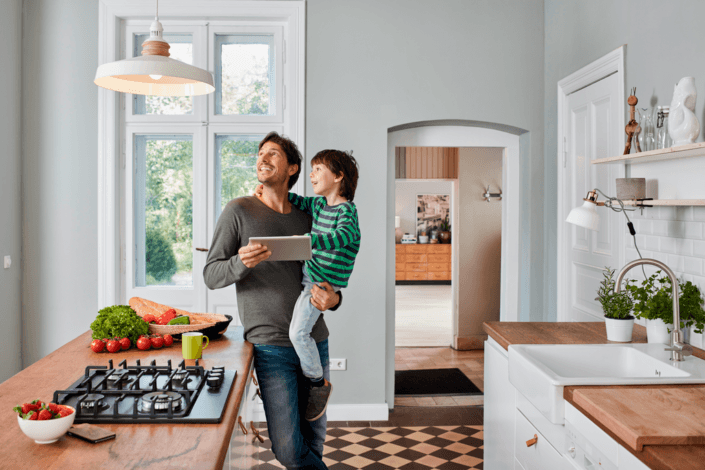 From Chaos to Clarity: Embracing Modularity
by Olli Uuttu • 8 min read Dear reader, have you ever wondered what goes into building a truly modular product? It's not as easy as it may seem. While there are several proven methods available to plan and implement optimal modular architectures, it still takes effort, dedication, and discipline to succeed. I'm sure you […]