Simcenter 3D Acoustics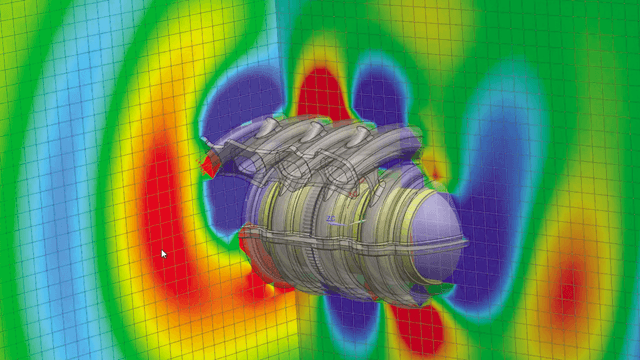 This course introduces how to analyze acoustics models in Simcenter 3D. You will learn how to create meshes for acoustics analysis, set up and solve acoustics and vibro-acoustics solutions and review results. You will also learn how to use both acoustics and vibro-acoustics environments: Simcenter Nastran FEM Acoustics and Simcenter 3D Acoustics BEM and the use of acoustics analysis for various applications such as analyzing transmission loss, electric motor noise, wind noise and cabin noise will be practiced.
More trainings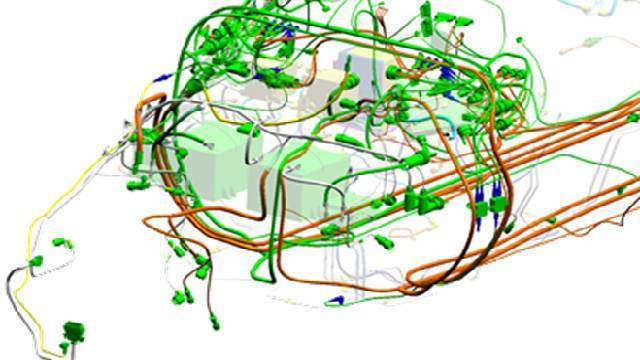 NX MECHANICAL ROUTING
NX Mechanical Routing course is designed to teach the students the use of the Mechanical Routing module. The course teaches the students how to utilize the tools used to quickly define piping paths placed around and through other NX assemblies, to assign NPS stock to these paths, and to qualify and place standard parts (for […]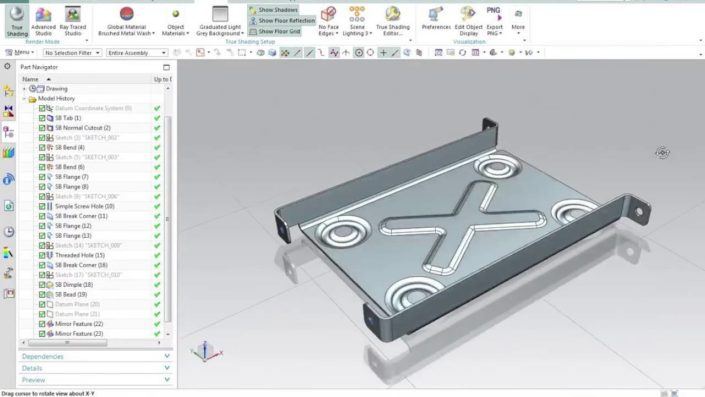 NX SHEET METAL
NX Sheet Metal training gives required information so that you can create sheet metal parts effectively in NX. Training includes theory of calculating Neutral Axis location by defining K-factor as well as Bend Definition Method if Bend Allowance Formula is needed instead of K-factor for example. During the training multiple sheet metal parts are modelled […]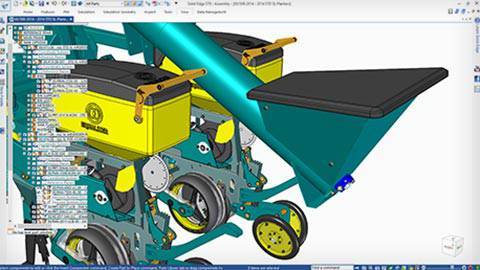 SOLID EDGE SHEET METAL
Solid Edge sheet metal course is designed to teach students the use of the Solid Edge sheet metal functionality.